Thermography
Preditec provides predictive maintenance thermography to industrial facilities.
Infrared thermography is a technique proven inspection in the maintenance of electrical, mechanical and thermal process. The thermal image display called " thermograms " along with the ability radiometric measurement non-contact surface temperature make this technique the most powerful tool for identification and evaluation of defects in "hot spots" in electrical maintenance, mechanical and thermal processing equipment .
Preditec offers the following thermographic inspection services:
Comprehensive service inspections and thermal imaging -based predictive diagnosis - PRE -7014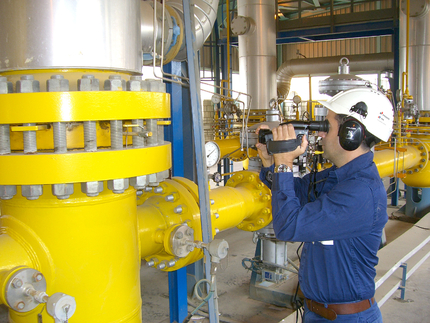 This service applies to all types of assets that can be monitored through thermal imaging inspections conducted periodically.
Comprehensive service and diagnostic inspection mechanic based on thermography predictive - PRE -7007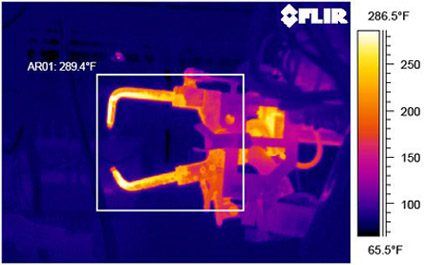 This service applies to the inspection of machinery, furnaces refractory, lagging of pipes, tanks, valves, process equipment and industrial cooling heat exchangers, boilers.
Applications
Applications thermographic inspections predictive maintenance plans are:
AT lines and substations: transformers , tanks , pipes, radiators, switches, busbars, bands, etc.
BT switchboards: blindos, bars, cables, terminals, fuses, contactors, etc..
Insulation: Refractories for furnaces, heat insulated piping , tanks , enclosures, buildings and industrial buildings, etc.
Heat process equipment and industrial refrigeration : Exchangers, Tanks, Pipes, Valves, Boilers, Rollers, Trommel, etc.
Components: Electronics, Electrical, Automotive, Glass, Ceramics, etc.