Oil analysis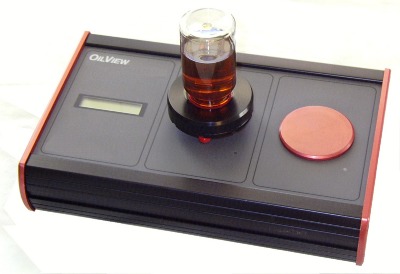 Preditec provides predictive maintenance services based machinery oil analysis.
Predictive Diagnostic Service by oil analysis - PRE -7017
Preditec provides management services through oil analysis PdM - PRE -7017 by Preconcerto platform .
This service will provide information on :
Lubricant degradation . By studying the degradation of the lubricant can be programmed substitutions lubricants and so postpone the replacement of oils in good condition or replacing further deteriorated oils that do not have the sufficient visosidad effective lubrication and avoid premature failure .
Wear of machine components . The study of the components of ferrous and non ferrous wear to locate as early bearing wear , bearings , gears , seals and other components.
Entry of solid and liquid contaminants . Monitoring the level of non-ferrous contaminants allows immediate identification of solid contaminants out . Furthermore, monitoring the humidity alert both contaminant water inlet , for example, communication of lubrication and cooling circuits .