Maintenance reliability services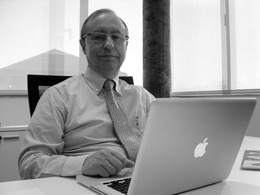 Maintenance activities have become critical and essential functions for the company, which goes beyond the mere repair of assets.
Preditec/IRM offers the following services related to industrial reliability area:
Monitoring / evaluation of implementation of PdM services - PRE -7033
Implementation or optimization of the maintenance Plan Maintenance activities have become critical and essential function for the company , which goes beyond the mere maintenance and repair to allow optimization of asset management related activities including safety, environment , quality and productivity.
In many plants are implementing the methodology Reliability Centered Maintenance (RCM) Perhaps one of the fundamental objectives , if not the key of the RCM is to establish the correct balance in the percentages of RTF (Maintenance -fault), PM (Preventive Maintenance at fixed intervals) and PDM (by condition or Preventive Maintenance Predictive).
Our experience indicates that the PM and PdM mostly occupy a prominent role in achieving the success of the RCM.
However, knowledge of the market over thirty years of maintenance support, indicates that while the PdM Predictive Maintenance is being applied today in a very high percentage of companies in our country, it is also true that you are not managing according to best practices and that few companies achieve the objectives that were initially raised and fewer still have been able to demonstrate to address the many benefits to be gained from the application of this strategy.