Estimation of noise vibration and Newbuilding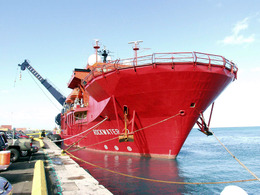 Preditec / IRM has qualified staff and experience in calculating estimates of vibration and noise in new ships.
Estimation of vibration and noise in Newbuilding - PRE-7082
Predicted vibration levels:
Analysis forced vibration levels based on ship propellers and engines excitations.
Proposed structural modifications to reduce the structural vibration.
Prediction of noise levels:
Prediction of noise levels and local accommodation decks, control and work.
Noise prediction techniques in medium and high frequency statistics. Airborne and structural noise.
Resizing isolates.
Noise control in low and medium frequency by controlling vibration levels.