Deployment Advisory Service of PdM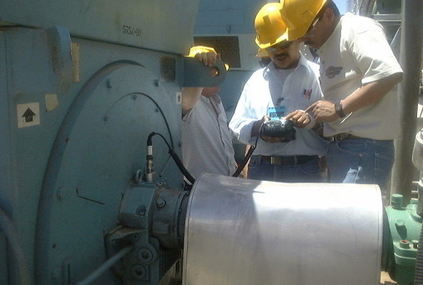 Preditec provides advisory services on the implementation of predictive maintenance with tencologías vibration, ultrasound, thermography, oil analysis and MCA.
Deployment Advisory Service of PdM - PRE 7030
Condition Based Maintenance (CBM) or Predictive Maintenance (PdM) is to identify faults over time and aims to develop a timetable for interventions accurately and efficiently to significantly reduce the costs incurred by or for unplanned downtime excess optimize preventive maintenance and thus the life of the bearings and other mechanical elements .
All implementation plan of the strategy has been to base predictive on three pillars:
Procedure: Preditec shares with its customers working procedures, which has developed since 1989 , in order to help achieve the highest performance in the use of predictive techniques and technologies.
Knowledge: The second pillar of the strategy of implementing a predictive plan is knowledge. Preditec has invested since its inception a high percentage of its resources in training their technical staff. Using a customized training plan , customers can expand their knowledge to work independently in most diagnostic predictive own plan .
Technology: The predictive maintenance specialists Preditec used and advise the software and hardware technologies most appropriate in each case to run the predictive plan a practical, effective and efficient.
Preditec/IRM as a specialist and leader in the Iberian Peninsula in vibration-based predictive maintenance and other predictive techniques, is the right partner to design, implement and maintain predictive and preventive plan at fixed intervals of an industrial facility.
Furthermore, information management platform for predictive maintenance procedures and articulates Preconcerto centralizes relevant information about:
State machinery.
Plan inspections.
Details of historical errors.
This service is divided into several phases for implementation :
Criticality definition for each group of machines .
Study of predictive technologies applicable to each set of machines .
Determining failure modes detectable with each technology.
Recommendation concerning the frequency of inspections each technology.
Documentation of the work performed.