Analysis and diagnosis of electric motors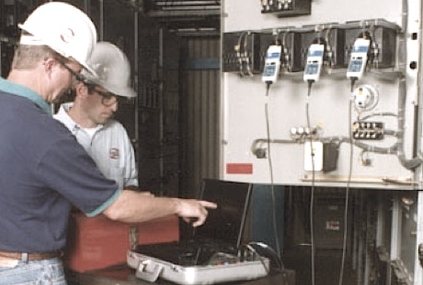 Service analysis of induction motors.
Diagnostic Service PRE -7025 electric motors
Asynchronous motors represent over 90 % of industrial drives for constructive advantages and operational simplicity and have the characteristic failure mode can be detected and analyzed using technology developed specifically for the analysis of electric motors.

Electromechanical problems characteristic that can be detected and confirmed using this technology include :
Broken bars , with estimated percentage integer or discontinuity.
Static eccentricity iron in permanent deformation , irregular or heavy legs seat bearing wear they place on the rotor from its magnetic center.
Short-circuit windings of stator windings , produced by excessive vibration and heating operation in overload .
Foucault iron Warming due to short circuit the magnetic plates .
Problems with the quality of the network that feeds the engine .
Imbalance between the phase voltages .
Defects in bearings or lubrication problems .
Mechanical problems such as misalignment , looseness or imbalance.
Contact the sales department Preditec /IRMfor more information.