SETPOINT MACHINERY PROTECTION SYSTEM (API670)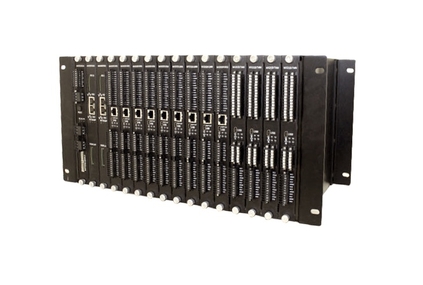 Full API 670 compliance. Industry-first integral touchscreen display. Totally open data access. 56 channels in just 19" of rack space. Refreshingly competitive pricing. Ultra-reliable architecture. Globally available service.
Description
The SETPOINT system features up to 56 channels of vibration monitoring or 84 channels of temperature and process variable monitoring in any mix. 4-, 8-, and 16-slot rack sizes provide maximum flexibility with options for panel, 19" EIA, and bulkhead mounting. An optional door and touchscreen display can be mounted such that wiring can land on the front or back of the rack, maximizing installation flexibility. Consult our system overview datasheet for comprehensive details regarding architecture, module types and functions, rack sizes and mounting methods, touchscreen display capabilities, configuration and maintenance software, digital communications capabilities, and much more.
Features
The main advantages of Setpoint are:
Complies with API 670.
Up to 60 or 90 channels for vibration and temperature in one module.
Integrated touch screen.
Easy access to the measured data.
Connectivity with other monitoring systems such as PI.
Dinamic signal data export.
Lower cost of technology.
Lower operation and maintenance.