Asset Web Monitor - AWM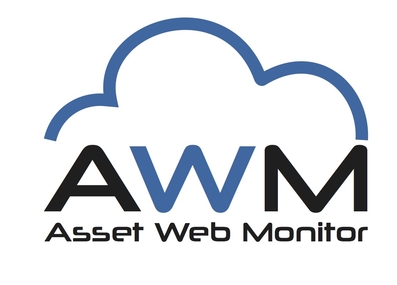 AWM is a platform that brings together all the information from predictive diagnostic systems into a single database accessible from any location.
Description
With AWM, problems related to information access are eliminated, while analysts are provided with powerful diagnostic tools and predictive reports generation and visibility of maintenance key performance indicators (KPI) is provided.
AWM will benefit you from the following advantages:
Upgrade older systems. Some older systems have been declared obsolete by the manufacturers, but in reality they are still valid today. AWM facilitates the migration of existing databases to incorporate new functions with minimal investments.
Cost reduction. On software licenses. For example, you may upgrade from a single-user system to a network access system with several simultaneous users.
Scalable. Start with a small system and expand each year according to your needs.
No more information islands. The information from a monitoring system must be accessible by all team members. AWM builds bridges to access that information.
Flexible. With AWM you can customize your monitoring system according to your needs with a friendly interface.
Resource optimization. The influence of the new management standard ISO 55000 about asset management encourages us to optimize our productive resources. AWM is oriented to get the most out of our productive assets.
According to the best practices. ISO 17359 and ISO 14224 standards include the best practices on monitoring of critical industrial machinery. AWM has been designed to comply with the provisions defined by these standards and the new asset management standard ISO 55000.
PDM is a fundamental pillar of RCM. For an efficient RCM it is advised to have an optimal predictive plan. With AWM visibility is achieved throughout the process and especially in the results for the best PdM possible.
Cost / benefit ratio. AWM offers the best cost/benefit ratio of the market. AWM investment returns in a reduction of maintenance costs while increasing the reliability and availability of your productive assets.
Increased reliability of your assets. There is no better way to increase the reliability of your assets that monitor them and use the information gathered to improve the processes that could compromise their reliability. So messages about the state of their machines are automatically showed.
Emails alarms. Sending emails with summaries of alerts and registered alarms.
Features
Real-time access to your assets health status.

Predictive techniques integration and centralization of mechanical and functional variables from a single display panel.

Standardization, centralization, management and exploration of data from different online monitoring technologies, mobile systems, process data and functional maintenance management systems.

Alarm management.

Multi-technical and multi-technology.

Visual inspection routes management.

Integration with existing systems: DCS, SCADA, EAM, CMMS ...

Predictive data management platform.

Monitoring graphs.

Predictive diagnostic tools.

Local or remote server (LAN, WAN or SaaS)

Multiuser: Licenses from 5 concurrent users.