Condition Monitoring Systems Design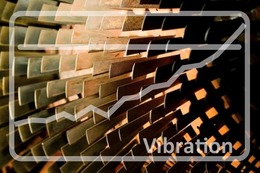 Discover how to design condition monitoring systems in order to save costs and improve the technical solution for the instrumentation system with the PRE-7180-ENG training course.
Duration:
14 hours
Schedule:
First day: from 10:00 to 13:30 and from 15:00 to 18:30 Second day: from 9:00 to 13:30 and from 15:00 to 17:30
Price:
€ 750.00 per person. (IVA not included)
Call:
Zaragoza, February 28 to March 1, 2017
*Under plant demand, consult info@preditec.com.
Trainers:
María José Gómez García
Online Monitoring System Sales Support Engineer
Arturo Burriel, ISO -18436-2 CAT III vibration analyst
Description:
Master your machinery monitored projects from simple vibration switches systems to complex eddy current probes and vibration monitors systems.
Avoid common errors in your designs and reduce costs and avoid non-compliance problems.
Goals:
This course is intended for engineers specifying machinery monitoring solutions (condition monitoring) to protect and monitor critical machinery vibration.
The rational design of protection monitoring and diagnostic systems, offers the following benefits:
Reducing the complexity of the proposed system. The weight of the tradition of certain systems prevents the application of modern instrumentation that simplifies installation.
Reduced system cost. In many of the monitored system designs applied instrumentation is oversized, resulting in a cost overrun proposed monitored system.
Expansion of functions. Currently newly developed instrumentation using signals from protection and monitoring systems to add predictive diagnostic tools.
List of topics:
Protection, monitoring and diagnostics concepts - Condition Monitoring.
How to select vibration sensors (displacement probes, velocity sensors and accelerometers), vibroswitches, transmitters, drivers and monitors. Installations in hazardous areas. Equivalence of sensors and monitors of various brands (Bently Nevada 3500, Shinkawa VM5/VK7, Rockwell XM, Setpoint Metrix, ...).
Standards applicable to the design of systems machinery vibration monitoring.
Design of monitoring systems for machines with plain bearings: turbochargers, turbo and turbo.
Design of monitoring systems for machinery with rolling element bearings: motors, fans, blowers, pumps and gearboxes.
Integrating vibration monitoring systems in Distributed Control Systems and Plant Protection Systems. Communications Analog: 4-20 mA and 0-10 V. Digital Communications Modbus, OPC, Devicenet ...
Setting alarm and trip levels.
Drawings for instrumentation systems for monitoring vibration. Building cabinets for 19 "racks.
Typical mistakes made in the design of monitoring systems for rotating and reciprocating machinery.
Methodology for the design of a continuously monitored machine system.