Support and assistance contracts for predictive technologies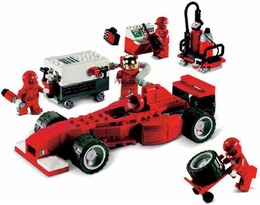 We offer technical support for predictive maintenance tecnologies operation and maintenance.
Why do without the help of the experts?
Do you measure your equipment correctly?
ENAC Need calibration for your measurement equipment?
Why work with old software version?
Need a second opinion to their diagnoses?
Preditec/IRM , Spain 's leading services and technologies for predictive maintenance has the team and resources needed to support technically predictive technologies applied to predictive maintenance plans.
The software support and maintenance of predictive and laptops can be hired as Basic or Premium cover.
Options contracts predictive software support:
Basic Support - PRE - SABAS
Includes:
Telephone support for resolution of questions regarding the predictive software.
Remote Assistance via Internet to solve doubts.
Access to knowledge database Wikipred.
Free attendance to the course on Emonitor, MHM or PRE2010 in Madrid for one person.
Discounts up to 50% in scheduled courses.
Three hours diagnostic support.
Premium Support - PRE - Sapre
Includes:
Everything includes Basic Support contract.
Upgrading to the latest version of predictive software.
Support software manufacturer.
Support contract options for laptops:
Basic Maintenance - PRE - MTOBAS
Includes:
General review.
Verification measures and adjusting calibration parameters.
Verification of the deviation of the nominal sensitivity of the accelerometer.
Checking the sensor cable.
Review and change the battery if it fails the performance tests.
Premium Maintenance - PRE - MTOPRE
Includes:
Everything included in the Basic Maintenance.
Repair damage caused by normal use of the equipment.
Block hours of diagnostic support - PrediHELP
More information, go to PrediHELP